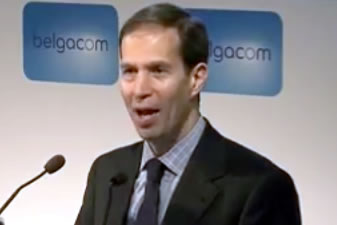 Former Republican National Committee Chair Ken Mehlman stressed on Monday that the fight to defend Maryland's same-sex marriage law is personal.
"Having grown up in Baltimore and with family still living there and in Bethesda, I am pleased to support the effort to permit civil marriage in Maryland," he told the Blade. "This proposal enhances freedom and encourages fairness, while also safeguarding religious freedom."
Mehlman, who managed then-President George W. Bush's 2004 re-election campaign, spoke to the Blade three days before he will co-host a Marylanders for Marriage Equality fundraiser in New York City alongside gay director John Waters, who is also from Baltimore.
…Same-sex marriage activists have credited Mehlman, who came out as gay in 2010, with successfully lobbying Republican lawmakers to support nuptials for gays and lesbians – four GOP New York state Senators voted for the same-sex marriage bill that Gov. Andrew Cuomo signed into law in June 2011.
Mehlman also urged New Hampshire lawmakers in an op-ed that the Union Leader, the state's largest newspaper, published in January to vote against a bill that would have repealed the Granite State's same-sex marriage law. Lawmakers defeated the measure in the state House by a 211-116 margin in March, with 100 Republicans voting against it.
Read the article from The Washington Blade.